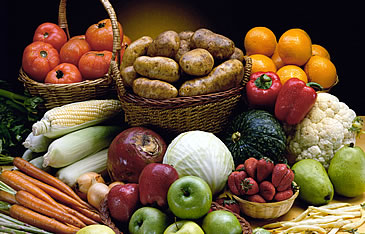 Make Your Carbs Count
The most popular comfort foods seem to contain lots of carbohydrate and fat (think macaroni and cheese) leaving one to wonder how to include them into a diabetes meal plan. You can include starchy foods, but make it count.
What do we mean?
When you reach for comfort foods, make your carbohydrate servings count by selecting the most nutrient dense choices and keeping your portions small.
Here are some tips to get the most from your carb foods:
Avoid sugary drinks. This includes regular soda, sweet tea, fruit punch and sports drinks. Instead, drink water or diet drinks like diet soda, 

sugar

-free lemonade.
Eat whole fruit instead of drinking juice.
Choose sweet potatoes instead of white potatoes.
Try whole grain breads and whole wheat pasta instead of white bread and regular pasta.
Eat whole grain oatmeal instead of processed cereals.
Try brown rice or barley in soups, stews, and salads instead of white rice.
Learn more about the different types of carbohydrate.
Have a favorite white-flour-based recipe like zucchini bread or pancakes? Get creative with your own recipes and try substituting from 1/4 up to 1/2 the white flour with whole wheat flour to make your favorite comfort foods more wholesome. For healthier recipes, go to diabetes.org/recipes.
To gauge your portion size :
Keep only about 1/4 of your plate for starchy foods including starchy vegetables or grains like rice.
Fill half of your plate with non-starchy vegetables.
The last quarter is for your 

protein

 foods like fish or chicken.
To keep portions smaller, keep the food to a depth of about the thickness of your palm.